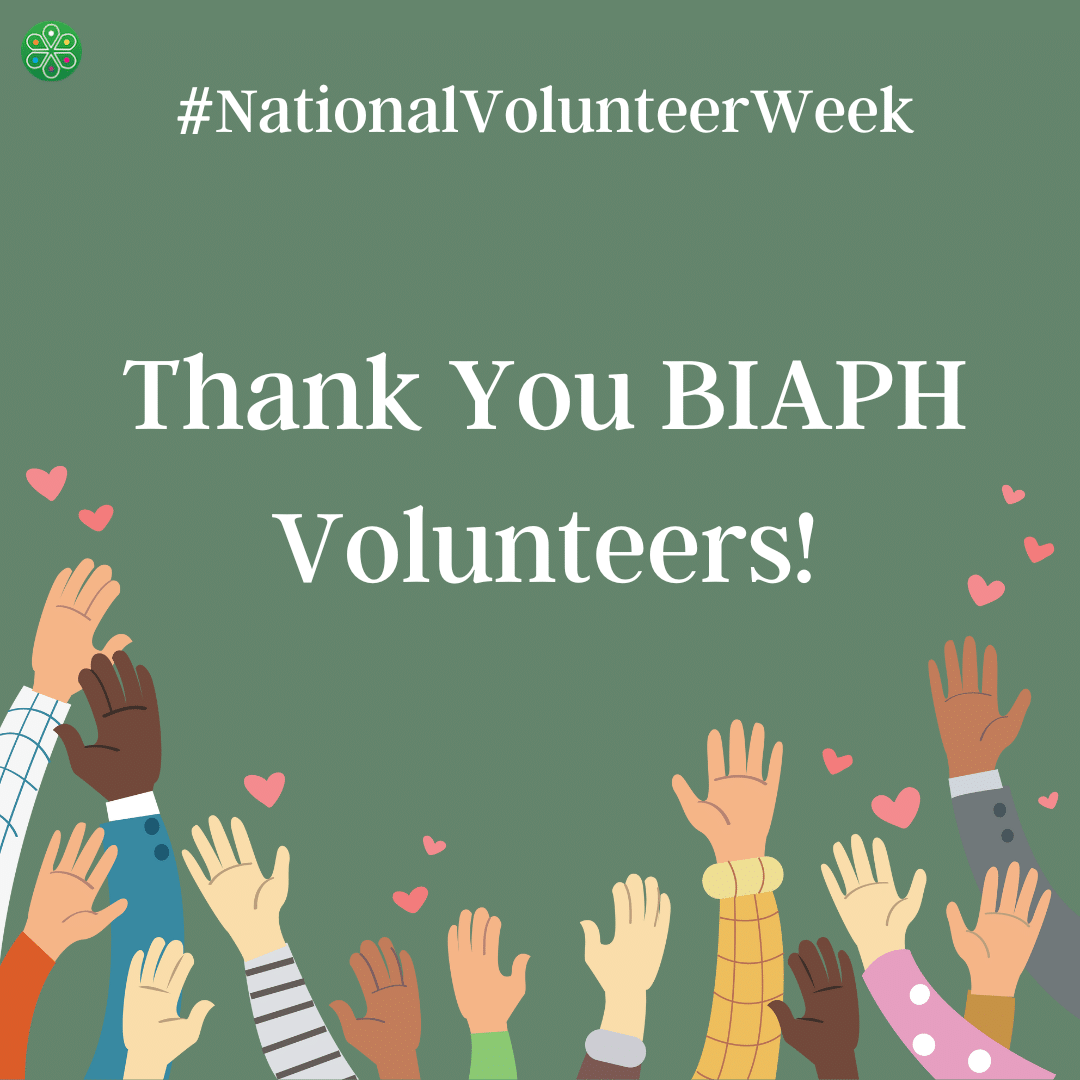 Thank You Volunteers – for your time, effort, and support of BIAPH's mission. 
This National Volunteer Week, we want to express our deepest gratitude to all our amazing volunteers who have dedicated their time and energy to support the Brain Injury Association of Peel and Halton. Your commitment to empowering the lives of brain injury survivors and their families is truly inspiring.
Through your selfless contributions, we have been able to provide essential services, support, and resources to those in need. You have helped us raise awareness, promote prevention, and create a community of support for those affected by brain injury.
We are truly grateful for your generosity and hard work. Your impact on our organization and the lives of those we serve is immeasurable. Thank you for being a part of our community and for making a difference in the lives of others.